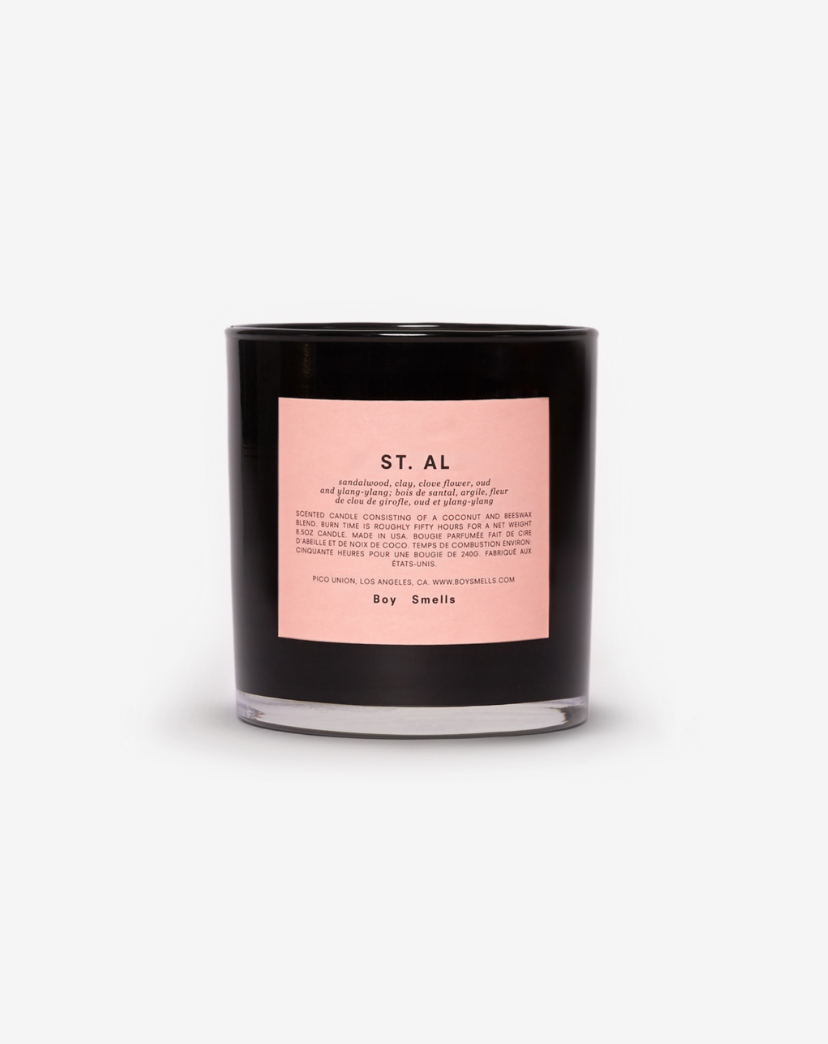 Boy Smells St. Al Candle
Boy Smells is a tongue-in-cheek brand of candles for everyone. There are masculine scents that girls like, and feminine scents boys like. So, they created gender-fluid scents. This incredibly well balanced sandalwood scent takes its cues from colonial missions; exotic florals mixed with frankincense undertones result in a holy and exotic experience. Comes in embossed matte pink carton.
Smells like: sandalwood, clay, clove flower, oud, and ylang-ylang
ORIGIN
Made in USA
DIMENSIONS
8.8 ounces (249g). 3.4 inches (8.6cm) tall.
MATERIALS
Coconut and beeswax with braided cotton wick, in glossy black glass tumbler